I'm bringing revival to this blog!! HOW'S EVERYONE? :D 
MUSIC FIESTA WAS AWESOME!!!!!!!!!!!!!!!!!!!!!!!!!!!!!!!!!!!!!!!!!!!!!!!!!!!!!!!!!!!!!!!!!!!!!!!!!!!!! XD -phoebe :)
Thank God for everything!
i must thank God! firstly… i didn't fail a single subject :D secondly… I got 132/140 for maths! :D 94% I was so happy that i cried…twice… i love physics…chemistry…not so much  hahas thank GOD FOR EVERYTHING! oh…i created a blog! http://theefondue.blogspot.com/ for FUN! NOW SAD NEWS… I got cursed by more than 10 times in...
HEARTATTACK
whoosh got back my english, geography, social studies and physics paper! got highest in MY class for ENGLISH,SOCIAL STUDIES AND PHYSICS! so sad for my geog…i knew i could have done way better :( my teacher minus >5 marks because i wrote most of my answers in point form…by accident…so sad…:( i will study like…yeah for EOY! :) I LOVE PHYSICS! pls spam the...
chemistry
chemistry.chemistry.chemistry.chemistry.chemistry.chemistry.chemistry.chemistry. i starting to think i flunked chemistry after i flipped through the book… :( -JOY
Happy 3-days-in-advance birthday, Joy! (:
with ♥, from everyone of us
Hello everyone! :) it's been a long time since i wrote in the blog! Pls revive it! :) thanks! :) Hope everyone is doing fine in school or in the army :) Cheers! Darren.
HEY!
ANYONE HAS 2/3 PIN PLUG ADAPTER? AUSTRALIAN KIND?
JOY
HEY.
new theme:it is neon and colorful <3
UNDER CONSTRUCTION!
UNDER CONSTRUCTION!UNDER CONSTRUCTION!UNDER CONSTRUCTION!UNDER CONSTRUCTION!UNDER CONSTRUCTION!UNDER CONSTRUCTION!UNDER CONSTRUCTION!UNDER CONSTRUCTION!UNDER CONSTRUCTION!UNDER CONSTRUCTION!UNDER CONSTRUCTION!UNDER CONSTRUCTION!UNDER CONSTRUCTION!UNDER CONSTRUCTION!UNDER CONSTRUCTION!UNDER CONSTRUCTION!UNDER CONSTRUCTION!UNDER CONSTRUCTION!UNDER CONSTRUCTION!UNDER CONSTRUCTION!UNDER...
Yo
Hello flends!!!!!! Just a reminder: Next week Saturday 8PM :D Please keep it free to come online for timeout! Oh and I can't really find the video link on fb D: but its on the main page of the JYM website :D www.jym.vze.com YEAP! Have a great week y'all! 
hello all, how's everyone's MONDAY? and TUESDAY. i'm having and gonna have a pretty busy week, somehow feel like a lot of things due. And starting to not enjoy one of the subjects i'm taking :(  but this week for me i know i need to have faith that God will take care of my time. and not to worry about whether i've enough time, cos He knows! better than i do. and to...
HEY all, aiyo the memory verse video file is too big to upload. limit here is 100MB, and the file is 158MB. erm you guys mind it going on facebook? ryankam
Yellow tinkerbirdies
HEY GUYS!!! HOW WAS ADVENTURE CAMP?? calvin. 
Happy Birthday Phoebe!
Happy Birthday Phoebe! Happy Birthday Phoebe! Happy Birthday Phoebe! Happy Birthday Phoebe! Happy Birthday Phoebe! Happy Birthday Phoebe! Happy Birthday Phoebe! Happy Birthday Phoebe! Happy Birthday Phoebe! Happy Birthday Phoebe! Happy Birthday Phoebe! Happy Birthday Phoebe! Happy Birthday Phoebe! Happy Birthday Phoebe! Happy Birthday Phoebe! ♥♥♥♥♥♥♥♥♥♥♥♥♥♥♥
LOL
Ryan says:  haha  is all in here  XD kristy says:  hardto keep trackeh ジョイ Joy says:  ello   Ryan was added to this conversation. Handwriting is no longer supported because not all participants can view handwritten messages. Handwritten messages will be sent as text. Tisha says:  hellooo Ryan says:  close the other one la! kristy says:  HELLO. ジョイ Joy says:  close alr Phoebe...
Our Group's Memory Verse!
helloo! the mighty Tinkerbird has been given the verse Romans 8:32. "He who did not spare his own Son, but gave him up for us all—how will he not also, along with him, graciously give us all things?" we'll be sharing it on 20th March, let's think of ideas! any ideas feel free to share. ryan kam
hey tisha! thanks for sharing, it was really great to hear that. i hope you continue to cling on to it, and wait and trust on him. the future's about him :) the quiet time reading was so relevant, praise God who he is.! i actually read your post before i went malaysia and was going to reply then i realized i had to rush off! thanks mouse for sharing too. thinking about the future...
Hey people :) Hi Tisha! It 's nice hearing from you. Thanks for being so open and thank God for this blog! that we can cathch up with each other :) anyway. your post really sopke to me as well! Everyone has a different season with God. And only God knows what we are going through. God spoke to me as well regarding my future. I was really at lost, because i dont know hwat to do after i...
1 tag
Hello everyone who I've not seen in a long long while ! (I think.) & happy new year! (: Anyway, just thought I'd share with you something I went through awhile back. Not that long a while though. & hopefully you'll be reminded of what a great & awesome God we have! Erm as some of you might know, poly's coming to an end for me in about..a month's...
The word is out
My posting is out. For the next 20 months, i will be training to shoot at planes, i suppose. The vocation is called 'air defence weapons operator'. when i first saw my posting, i was like 'ohh cool!', mainly cause its under Air force. But when i look carefully, it actually could very well turn out to be a pretty boring and sian role! I imagine myself spending 20 months...
hey john! so good to hear about the voucher, it's so timely! just when we were thinking of ice cream. this will really help to ease the cost for the younger ones. and there's one in holland v right? convenient for most of the younger ones also i think? john, it's really good to hear from you. yeah it's a season of trusting. i really can see where you're coming from....
Hey tinkerbirdies, i have a little something for everyone! A $50 Haagen Dazs voucher! we can use it for our next outing, and have a good sinful feast. Apparently the company i have an investment plan in made some administrative error, which didnt really affect me, but they still wanna make up for it anyways, so yay i get a $50 voucher for no inconvenience! I am still currently enjoying my 1...
Announcement!
ooo announcement! i think this week is a bit too rushed for a cell group outing. we can talk more this sunday ya. maybe dinner and ice cream next week? okay talk on sunday. but any suggestions you can write on the blog too! Ryan kam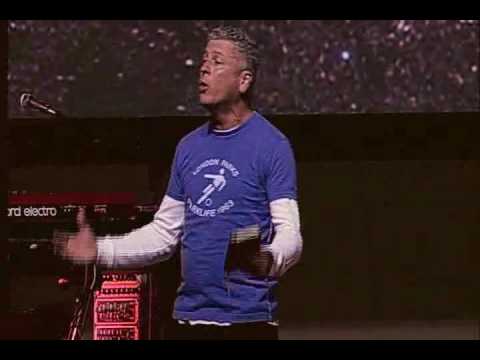 Sup! →
Hey Guys! First day of the week! :D:D How's everyone?  Anyways, here's a video I was shown at serve that really taught me about God's love! Its really inspiring for me :D Its just the first part though, if you guys are interested, you can go youtube and search 'Indescribable - Louie giglio' for the other parts. Erh.. darren, hahaha I  dunno if they'll show again...
Yo Yo!!! @Ryan Kam. Cell devotions was awesome! i should print out the questions the guys asked. :) yeah missing alot of people last night e.g(John, sien, Yiann(who left us before we started).) ya i think thats all. yeah cell outing sounds good! I have serve on weekdays. so out. weekend sounds good :) ok anyway guys! I'm really encouraged by all your questions and contribution. can really...
hahaha. how was msn devotions? you guys are awesome!! okie yes cell outing/ hangout! ice cream hangout is good! we haven't used our camp prize - the ice cream voucher, which i lost. haha. if you guys don't mind getting wet, i really think the water playground on IMM's top level is also a great place. it's not a pool, it's just rubber playground kinda ground, but...
ice cream somewhere at holland V JOY
CELL GROUP OUTIING ICE CREAM RYAN PLEASE!! HOLLAND!! SWENSONS DAILY SCOOP COLD ROCKING!!! HANG OUT!! YESSSSSS!! 2nd. Calvin.
CELL OUTING!! -look at prev post- phoebe
CELL OUTING
HOLLAND VILLAGE! CELL OUTING! ICE CREAM! CORRECT? hahaha
woah it's been long! so it's the 2nd day of school muahahas and i spent the 1st day at the a&e room at nuh well i was sick terrible migraine vomited 3times 3 days mc  lalalas i should be sleeping sayonara JOY
our wonderful group..
thank God for bringing us together last year, i really love this group. i hope you enjoyed being in this group too! this year i hope our group can be even closer. that each of us will feel comfortable in the group, and also feel an atmosphere of God's love, feel accepted and can be ourselves, just the way you are…and when you smile", and we can reach out into each other's...
Seeing God working in the lives of Tinkerbirdies.
I really want to thank God for this cell group! It's been one year and I can feel we are bonding very well as a cell group! I see God working in the lives of you people. From young to old. I am very encouraged to see how God moved you during the camp. God will continue to move but be ready for great things to happen in your lives. Treasure your life with God. He has something planned for...
I wanted to share, but...
HI GUYS.  It's me Shay(Si'En) I see Calvin GUN GUN GUN has beat me in the post. But oh well, I just got back home so not his fault. Hehehhe. OH AND, I AGREE WITH WHAT CALVIN HAS POSTED! :> Anyway, you probably have read the title of this post. I guess I wasn't that brave enough. But I never felt to strongly to share before.  Now I feel. Oh wells. It's not going to be...
My Heart!
Hey Guys!!  I felt strongly to share this from my quiet time. Note that I'm not sharing cos I think I'm in any way higher/above you, but as a sibling in Christ, I care. :D I was kinda thinking bout this actually on the way home from camp. 'Is this it? Is that all that is to camp?' I mean, I'm sure most of us are familiar to the gradual dying down of enthusiasm after...
camp was awesome and we got 3rd with..6 people! plus calvin and si en coming at nights. small but mighty group that works together. wish everyone was there, it was a wonderful camp. but we'll catch up as a group, with a cell outing, soon! how bout next week if we've time? in the meantime, peace out to SHINY, KRISTY KREME, SONGHENG who was heavier than i expected, RYAN THUMBDRIVE which...